Now open every Friday and Saturday, 11:00-5:00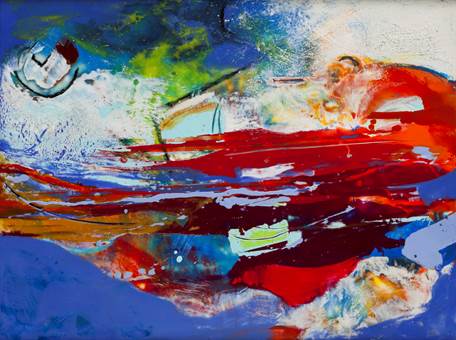 Cosmic Dance
24" X 18", Encaustic on Board
www.patriciakilburg.com
Coming in May:
First Friday Gallery Walk
Friday, May 2, 6:00-9:00 PM
Please stop by the Patricia Kilburg Studio and say hello. 
It will be a fun evening in the Village of West Greenville, and there's plenty of convenient parking across the street from the Flatiron Building. 

In addition, see my work at the following venues:
Artisphere Artists of the Upstate Juried Exhibition
Patricia Kilburg's "Cosmic Dance II"
The Founder's Room above Larkin's on the River restaurant
318 S. Main Street, Greenville, SC (behind the Peace Center)
www.artisphere.us
Friday, May 9, noon-5:00 PM
Saturday, May 10, 10:00-8:00 PM
Sunday, May 11, 11:00-6:00 PM

Artisphere DIY Stage
Encaustic demonstration by Patricia Kilburg
Main Street, in downtown Greenville, SC,
(Behind Spill the Beans restaurant)
www.artisphere.us
Saturday, May 10, 2:00-3:00 PM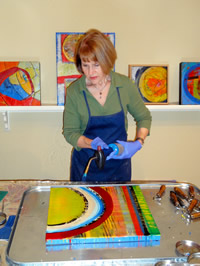 Experience encaustic, the ancient art of painting with pigments dissolved in hot beeswax—the same process used by the Egyptians to make their mummy portraits.  Using modern materials and methods learn about the beauty and versatility of this luminous medium.
One Stop Open Studios
Patricia Kilburg's "Tori Gate to the Sacred"
Metropolitan Arts Council
16 Augusta Street
Greenville, SC
www.greenvilleARTS.com
May 6-June 20
ArtFields
Patricia Kilburg's "Floaters"
110 East Main Street
Lake City, SC
www.artfieldssc.org
April 25-May 4