Patricia Kilburg Studio
1209 Pendleton Street
Greenville, SC 29611
www.patriciakilburg.com
Want to visit the Studio? Call 630-1652
FIRST FRIDAY IN THE VILLAGE
Friday, May 6, 2016
6:00-9:00 PM


We hope you will join us in the Flatiron Building for refreshments, conversation and lots of art.
NEWS BITES


Congressional Art Competition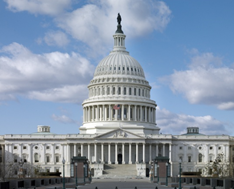 Recently I had the honor and pleasure of helping to judge the 2016 Congressional Art Competition for high school students within the Fourth Congressional district. The winning piece will hang for one year in the Capital building in Washington, DC.  It was delightful to see the high quality and creativity of the work that was submitted by the students.  Choosing the top three out of so many fine pieces was extremely difficult.  The First Place winner whose piece will go to the Capital is Ms. Nemiah Miller from Spartanburg High School. Second place is Ms. Mimi Tierney from St. Joseph's Catholic High School, Greenville. The Third place is Ms. Carolina Galliard, Fine Arts Center, Greenville.
Coming Soon:  Metropolitan Arts Council>
One-Stop Open Studios 2016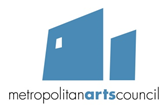 Look for my painting Little Town Blues at the annual Spring 12" X 12" exhibit at MAC, 16 Augusta Street, Greenville, SC.  Opening reception is Saturday, May 14, 2016, 6:30-9:00 PM.  The exhibit will hang through May 27.
Encaustic Demonstration at Artisphere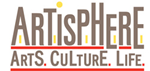 Artisphere 2016 is almost here--May 13th-15th, 2016.  Get ready for fine art, music, food & fun in downtown Greenville.  I will be conducting a hands-on mini lesson in encaustic painting on Friday, May 13 from 4:00-5:00 PM in the "Furman University Art Lab".  It is located in the parking lot next to Postcard from Paris.

TWO DAY ENCAUSTIC WORKSHOPS!!!

A Modern Approach to an Ancient Art
with Artist Patricia Kilburg
(includes materials)
$350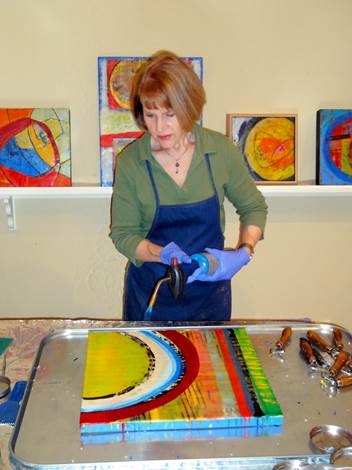 Experience encaustic — the ancient art of painting with pigments dissolved in hot beeswax, the same process used by the Egyptians to make their mummy portraits. Using modern materials and methods, learn about the beauty and versatility of this luminous medium: basic painting and fusing, incising lines and marks, creating texture and more. Regardless of your skill level, you will create several small, beautiful encaustic paintings to take home. This is a two day workshop at my studio, 1209 Pendleton Street, Greenville. I limit the workshop to four people. To reserve a spot, call (864) 630-1652.
So many of you have been asking when I will be teaching an encaustic workshop again. Here are some new dates that I am offering:
Friday and Saturday, May 20-21, 10:00 AM-4:00 PM.
Friday and Saturday, June 17-18, 10:00 AM-4:00 PM.
Thursday and Friday, August 11-12, 10:00 AM-4:00 PM.
WHAT'S HAPPENING AT THE MILL?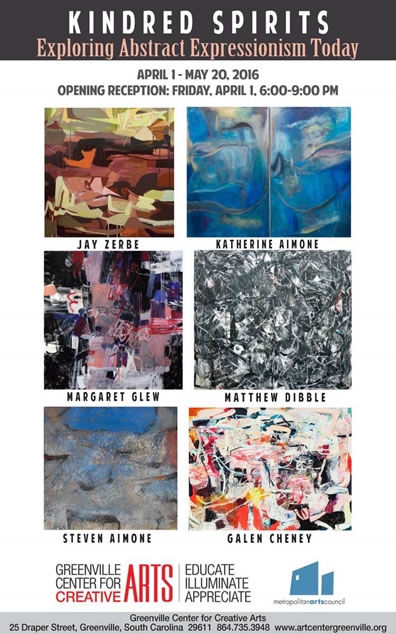 Kindred Spirits: Exploring Abstract Expressionism Today
April 1 - May 20, 2016
For more information regarding Greenville Center for Creative Arts see www.artcentergreenville.org.