Bio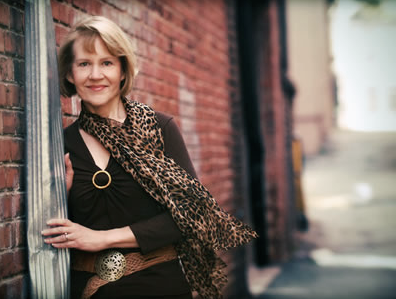 A studio artist residing in Greenville, SC, since 1990, Patricia Kilburg grew up in the suburbs of Chicago. She loved to take the train into the City and soak in the energy and rhythms of urban life. The Art Institute of Chicago was one of her favorite stops. She visited frequently as a child, and later with her husband Don. Viewing the collections and exhibits there was the catalyst that triggered an interest in making her own art.
Ms. Kilburg is drawn to and inspired by visual imagery that looks like one thing, but, upon closer examination,
reveals quite another. "I find there is an aesthetic appeal, a sort of grace, to what appears to be ugly, old or worn. In contrast to that, I often observe the flaws in what seems to be perfect beauty. The paradox is fascinating to me," says Ms. Kilburg. "It cannot be a perfect World, and, yet, there is sublime perfection to be found in the everyday world."
Artist Statement
A recurring theme in my work is the ambiguity of time and space. By employing architectural, historical, and natural images, and the use of symbols, I seek to suggest eternity, mortality, and the fragility of existence. I aim for complex texture and simple forms in my paintings, with "secret places" for the eye to go and the imagination to be triggered. There is a sense of mystery and ambivalence, where reality is momentarily suspended, evoking the viewer's own feelings and experiences.
Education
Fourth Annual International Encaustic Conference, Montserrat College of Art, Beverly, MA
John C. Campbell Folk School, Brasstown, NC
Arrowmont School of Arts & Crafts, Gatlinburg, TN
Quilt Surface Design Symposium, Columbus, OH
Museum School of Art, Greenville County Museum of Art, Greenville, SC
DePaul University, Chicago, IL
Collections
Furman University, Greenville, SC: Permanent collection, Baiden Gallery, Herring Center for Continuing Education
Rush-Presbyterian St. Luke's Medical Center, Chicago, IL (commissioned work)
Upper Extremity Rehab Specialists, P.A. (two commissioned works)
Professional Affiliations
Member of the Founding Board of Greenville Center for Creative Arts, Greenville, SC, 2014
Secretary of the Board of Greenville Center for Creative Arts, Greenville, SC, 2014-present
Exhibition Committee Chair, Greenville Center for Creative Arts, May, 2015-June, 2016
---