PATRICIA KILBURG STUDIO
1209 Pendleton Street Greenville, SC 29611
www.patriciakilburg.com
Want to visit the Studio? Call 630-1652
FIRST FRIDAY IN THE VILLAGE
Friday, April 6, 2018, 6:00-9:00 PM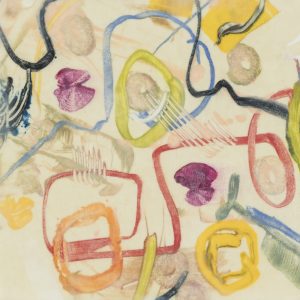 Microlife Series
Encaustic Monotype on Board
12″ X 12″
PATRICIA KILBURG
Join us in the Flatiron Building for refreshments, conversation and lots of art.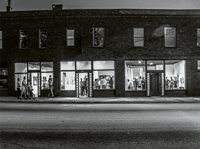 Directions to Patricia Kilburg Studio:
From S. Main Street take Pendleton Street approximately one mile into the Village of West Greenville's arts district.  Studio is on the left at 1209 Pendleton Street in the Flatiron Building.
Having fun experimenting with the encaustic monotype process!  Come and see my new works and watch a demonstration of this intriguing method of printmaking.
WHAT'S HAPPENING AT THE MILL?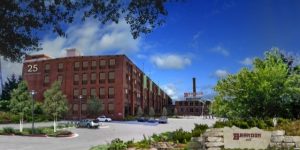 GREENVILLE CENTER FOR CREATIVE ARTS
in the Village of West Greenville
25 Draper, off Pendleton Street
www.artcentergreenville.org
Open First Friday–New Exhibition:
MATERIAL TRANSFORMATION
Artists George Bedell, Donte Hayes, James Lynch, Rob Millard-Mendez and Kathy Moore explore themes of mythology, pop-culture, self-deprecating humor, identity and experience
in the physical properties of their work.
ART TALK
"Material Transformation" with James Lynch and Kathy Moore
Tuesday, April 10, 6-7 PM
PATRICIA KILBURG STUDIO
Flatiron Building · 1209 Pendleton Street · Greenville, SC 29611 · (864) 630-1652
www.patriciakilburg.com
---