PATRICIA KILBURG STUDIO
1209 Pendleton Street Greenville, SC 29611
www.patriciakilburg.com
Want to visit the Studio? Call 630-1652
FIRST FRIDAY IN THE VILLAGE
Friday, May 4, 2018, 6:00-9:00 PM
Salt Water Taffy
Acrylic on Board
18" x 24"
PATRICIA KILBURG
Join us in the Flatiron Building for refreshments, conversation and lots of art.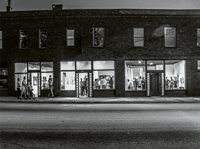 Directions to Patricia Kilburg Studio:
From S. Main Street take Pendleton Street approximately one mile into the Village of West Greenville's arts district.  Studio is on the left at 1209 Pendleton Street in the Flatiron Building.
ARTISTS OF THE UPSTATE JURIED EXHIBITION
I am delighted that my encaustic monotype, "Music Goes Round and Around" was juried into this exhibition! Be sure to see it while you are strolling downtown enjoying Artisphere, May 11, 12 & 13.
Artists of the Upstate Juried Exhibition
The 2016 Artists of the Upstate Juried Exhibition is a local art exhibition presented by Artisphere (supported by grants from the Metropolitan Arts Council). Open to artists 18+ living within a 35-mile radius of Greenville, SC, this juried exhibition seeks to recognize the outstanding quality and diversity of work being generated by artists of Upstate South Carolina. The 2016 Artists of the Upstate exhibition will be on display in the Founder's Room above Larkin's on the River restaurant (318 S. Main Street, behind the Peace Center).
Hours of operation:
• Friday: 12PM – 5PM
• Saturday: 10AM – 8PM
• Sunday: 11AM – 6PM
Sponsored by:
Greenville Health System
Greenville Journal
Funded in part by a grant from:
Metropolitan Arts Council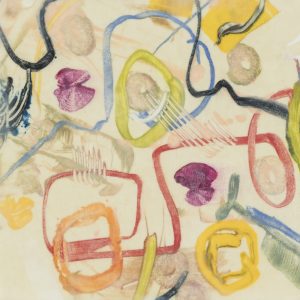 MY WORK, "MICRO LIFE" IS FEATURED IN THIS EXHIBIT:
ONE-STOP OPEN STUDIOS RETROSPECTIVE
April 26 – June 1, 2018
One-Stop Open Studios is an exhibit featuring the works of over 95 local artists who have participated in the fall Greenville Open Studios event between 2002 – 2017. Each artist is invited to submit a 12 x 12 (x12) inch piece to the exhibit which runs in conjunction with Artisphere, Greenville's premier arts festival, and allows for greater exposure and awareness of Greenville-area visual artists.
Come see us during Artisphere weekend!
Saturday: 10 a.m. – 6 p.m, Sunday: Noon – 6:00 p.m.
TIME
April 26 (Thursday) 9:00 am – June 1 (Friday) 5:00 pm
LOCATION
Metropolitan Arts Council
16 Augusta Street, Greenville, SC 29601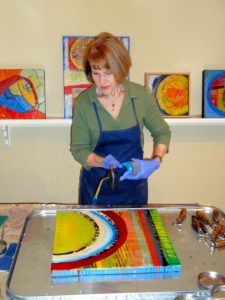 ENCAUSTIC WORKSHOP!
Two Day workshop, 10 AM to 4 PM
Friday & Saturday, May 25 & 26
10:00-4:00
Fee: $350 (materials included)
Experience encaustic, the art of painting with pigments dissolved in hot wax.  Learn the process used in this luminous medium:  basic painting and fusing, how to incise lines and marks, create texture, and add collage elements.  Artists of every skill level will create several small encaustic paintings.
Pat Kilburg Studio
1209 Pendleton Street
Greenville SC  29611
www.patriciakilburg.com
pat@patriciakilburg.com
(864) 630-1652
RESERVE YOUR SPOT!
WHAT'S HAPPENING AT THE MILL?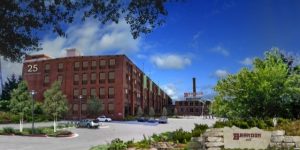 GREENVILLE CENTER FOR CREATIVE ARTS
in the Village of West Greenville
25 Draper, off Pendleton Street
www.artcentergreenville.org
Open First Friday: MUST SEE Exhibition!!
MATERIAL TRANSFORMATION
Artists George Bedell, Donte Hayes, James Lynch, Rob Millard-Mendez and Kathy Moore explore themes of mythology, pop-culture, self-deprecating humor, identity and experience
in the physical properties of their work.
PLUS
All new work in the Community Gallery by:
Kent Ambler, Cari Anderson, Melissa Anderson,
Dottie Bruce, Bill Clark, Tom Flowers, Gwen Garrett, Lin Pulliam, Tim Speaker, Suzanne Woolf
PATRICIA KILBURG STUDIO
Flatiron Building · 1209 Pendleton Street · Greenville, SC 29611 · (864) 630-1652
www.patriciakilburg.com
---