MARCH 2020
PATRICIA KILBURG STUDIO
First Friday in the Village
Friday, March 6, 6:00-9:00 PM
The Bank Building Studios
1279 Pendleton Street
Greenville, SC  29611
Call (864) 630-1652
www.patriciakilburg.com
---

Unexpected Paths
18" X 24"
Acrylic on Canvas
PATRICIA KILBURG
---

Stop in and see my new studio!
The Flatiron Building has sold and will be renovated.  After several happy years there, it was time for me to move.
My new location is just down the street at 1279 Pendleton Street, the old bank building across from the Anchorage Restaurant.
I share the building with three amazing artists:
Janina Tukarski Ellis
Traci Wright Martin
Barbara Castaneda  
---

Licorice and Honey
30" X 24"
Acrylic on Canvas
PATRICIA KILBURG
---
PATRICIA KILBURG STUDIO

Directions to Patricia Kilburg Studio:  From S. Main Street take Pendleton Street approximately one mile into the Village of West Greenville's arts district.  Studio is on the left at 1279 Pendleton Street in The Bank Building Studios.
---
WHAT'S HAPPENING AT THE MILL?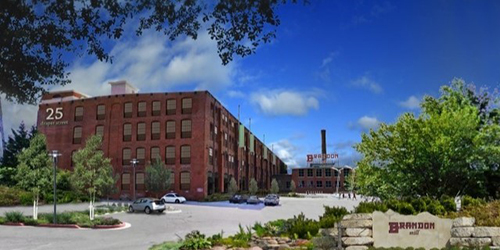 GREENVILLE CENTER FOR CREATIVE ARTS
in the Village of West Greenville
101 Abney, off Pendleton Street
www.artcentergreenville.org
March 6
First Friday
SMALL EXPANSIVE MOMENTS
ARTalk:
March 10, 2020 / 6:00 – 7:00 pm
In Small Expansive Moments, the artists present ideas of repetition, self-discipline, the human condition and mortality. Christopher McNulty (Opelika, AL) creates drawings and sculptures using thousands of repetitive marks to represent his determined life expectancy. Thus, his work tackles the body's vulnerabilities and society's anxiety about the future. Lynx Nguyen (Morrow, GA) focuses on mark-making as a form of self-discipline. In ballpoint pen, he records thousands of tally marks layered on top of each other to pursue strength and discipline of the human body. Sarah Nguyen (Columbia, MO) uses stories of folklore to aid the viewer in revealing the senses and investigating the human condition. Her hand-cut fiber panels explore the use of light and shadow to elicit stories reminiscent of ancient ancestors.
Community Gallery: view work by Olivia Perrault and Jo Hoke Taylor
12 Studio Artists + 3 Brandon Fellows' studios open to the public
Kids' free ARTivity
---